Derek M. Griffith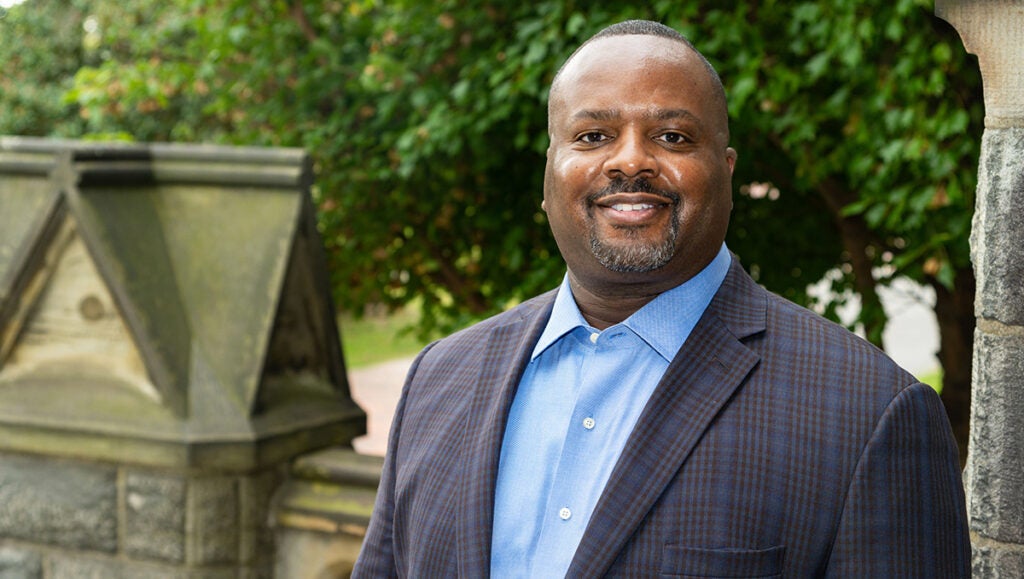 Griffith, professor of medicine, health and society and founder and director of the Center for Research on Men's Health at Vanderbilt University, joined Georgetown as a professor of health systems administration at the School of Nursing & Health Studies with a secondary appointment in the department of oncology. He will serve as founder and director of the Center for Men's Health Equity in the Racial Justice Institute.
The public health psychologist researches the concepts of intersectionality and manhood to men's health, examines the impact of institutional racism on racial, ethnic and gender inequities in health. He develops and tests community-based, individually-tailored and precision lifestyle medicine interventions to prevent and control obesity and chronic diseases in African American and Latino men.
"I look at the factors that influence health inequalities and how we need to try to achieve health equity. I tend to look at two major factors – race and gender," Griffith explains. "There's a paradoxical pattern where men, when compared with women, tend to live shorter lives and have higher rates of premature mortality, despite their economic and other structural advantages. It's an interesting conundrum. While men are clearly advantaged in so many areas of our society, our health tends to be worse."
The faculty expert is enthusiastic about the interdisciplinary work that will occur among Racial Justice Institute leadership as well as the broader Georgetown community.
"With the four anchoring areas of health, law, the arts and public policy, we're uniquely positioned to look within and across societal structures that impede racial and gender equity" says Griffith. "We also will be able to systematically consider how racism and other societal structures, like gender, culture and ethnicity, affect health and well-being. We have the depth and breadth of expertise to address issues from a much more holistic standpoint than many others do and the time and explicit charge to do so. That's exciting to me."