The Woodshed Fellows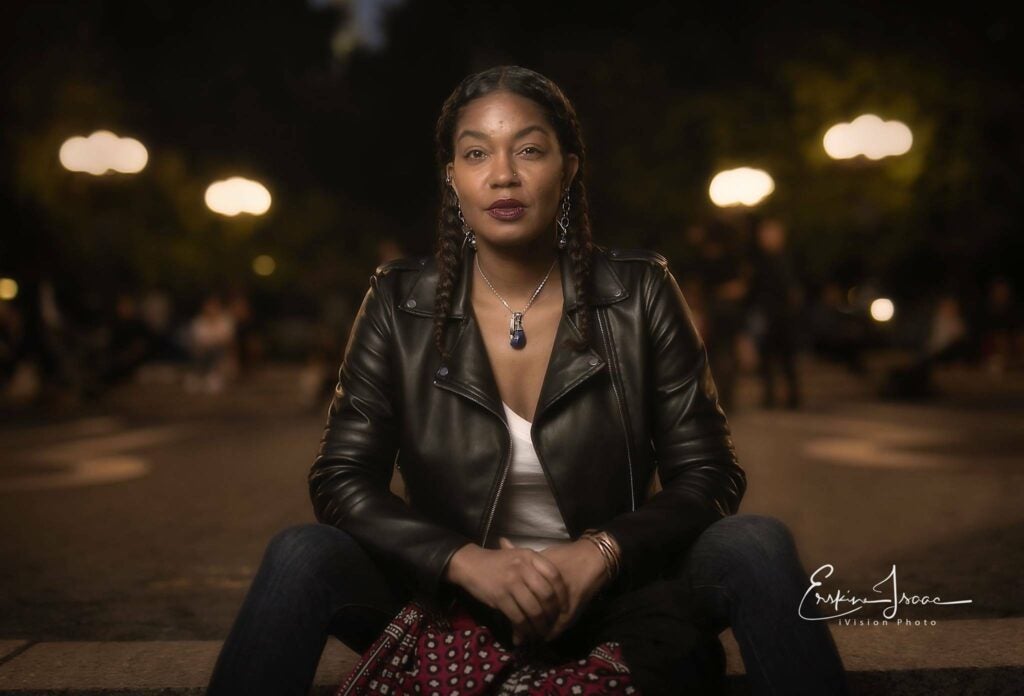 Woodshed Community Outreach Fellow
Nina Angela Mercer
Nina is a cultural worker and interdisciplinary artist from Washington, D.C.
Nina's plays include Gutta Beautiful (The Warehouse Theater, The Woolly Mammoth for DC's Fringe, Abrons Arts Center, Little Carib Theatre); Itagua Meji: A Road & A Prayer (Brecht Forum, Alternate Roots, Rutgers University Newark and New Brunswick, The Nuyorican Poets Café); Gypsy & The Bully Door (The Warehouse Theater, Brooklyn Public Library – Grand Army Plaza, and the former Dumbo Sky); Elijaheen Becomes Wind (Anacostia Arts Center); Charisma at the Crossroads (Dorothy Young Arts Center); Sparrow (The Langston Hughes House); and A Compulsion for Breathing (The Schomburg Center and Target Margin Theater). Nina is currently collaborating with Urban Bush Women as writer for Haint Blu, a site responsive and proscenium dance-theater work.
Nina's writing is published in The Killens Review of Arts & Letters (2013); Black Renaissance Noire (2014); Continuum: The Journal of African Diaspora Drama, Theatre, and Performance (2017); Break Beat Poets Vol 2: Black Girl Magic (Haymarket Press, 2018); Are You Entertained? Black Popular Culture in the 21st Century (Duke University Press, 2020); Performance Research Journal (Taylor and Francis, 2020); Represent! New Plays for Multicultural Young People (Bloomsbury Press 2021); A Gathering of the Tribes Online Literary Magazine (2021); and the upcoming Oxford Handbook on African American Women's Writing (Oxford University Press, 2023) and So We Can Know (Haymarket, 2023).
Nina has collaborated with Angela's Pulse as a dramaturge, performer, and writer for Paloma McGregor's Building A Better Fishtrap/From the River's Mouth/A'we deh ya (2017 – 2021). She directed Theater for Social Change's devised theatrical performance (In)Visible Freedom at The Segal Center in NYC in 2018. Nina has also collaborated as dramaturge for Kayhan Irani's There Is a Portal (2019) and Ebony Noelle Golden's 125th and Freedom, produced by Dr. Barbara Ann Teer's National Black Theatre in 2019. Nina performed in the video poem she created in collaboration with director Toshi Sakai, "Invocation for Josè Antonio Aponte," for the Visionary Aponte: Art and Black Freedom exhibition which toured galleries nationally and internationally.
Nina has taught at Howard University, American University, Drew University, Medgar Evers College, Brooklyn College, and City College. She also worked as a teaching artist with several arts education organizations throughout her career, facilitating poetry and theater workshops for middle school and high school youth at public schools in Washington, DC; Newark, New Jersey; Brownsville and Bed Stuy in Brooklyn, New York. Nina holds a PhD in Theatre and Performance from The Graduate Center at the City University of New York.
Nina's Work 2022-2023
Conferences and Visiting Scholar Talks
"Ritual Poetics: Hearing Space and Time" – a talk for the Music, Dance, Theatre and Performance Research Group (a research seminar series) at Portsmouth University. UK (Dec 2022) 
Presenter for the Embodied Research Working Group at the International Federation for Theatre Research (IFTR) in Accra, Ghana (July 24-28  2023); Conference theme – The Stories We Tell: The Myths, Myth-Making, and Performance; Paper/presentation title: Mirrors, Shadows, This Body, and Tea, a talk about an immersive installation and performance art project
Presenter for Association for Theatre in Higher Education (ATHE) in Austin, TX (August 2023); Workshop title – Black Water Women and A "Theatre" of Care; collaborators Omiyemi Green; Andie Berry; Mariahadessa Ekere Tallie, Mysia Anderson
Productions and Creative Residencies 
Collaborating writer and performer for Urban Bush Women's HAINT BLU with residencies at LumberYard; The Yard; MassMOCA, The Climate Museum and Harvest Works at Governors Island-NYC; The Hampton House with Live Arts Miami; and the Andre Cailloux Cultural Arts Center with Junebug Productions from August 2020 to November 2022. 
HAINT BLU 5 city tour to venues in New Orleans, Miami, The Berkshires, Harlem-NYC, and Martha's Vineyard (January 2023-August 2023); for more information about HAINT BLU https://www.urbanbushwomen.org/haint-blu (new window)
Teaching 
Summer Faculty for the Hurston/Wright Foundation Summer Workshop series; playwriting (June 2023)
Visiting professor/artist for Anita Gonzalez's fall 2023 course at Georgetown University 
Mentorship
Black Diaspora Mentorship Program at Gibney (mentor to one NYC-based choreographer/dancer) – August 2022 to August 2023; Conceived by curator Eva Yaa Asantewaa with the support of Gibney (NYC)
Ocean Ana Rising, Inc.'s Mentorship Program; from 2022 and ongoing (mentor to two HU theatre arts students)
Publications
The foreword, "a caul," for So We Can Know, edited by Aracelis Girmay (Haymarket Press, 2023)
"Ritual Poetics: Hearing Space and Time" for The Oxford Handbook of African American Women's Writing (Oxford University Press); online May 2023; print 2024
Working on a manuscript for a biomythography project
Georgetown Events
Surya, a convening of The Earth Commons and The Laboratory for Global Performance and Politics (March 30 – April 1, 2023)
Racial Justice Institute podcast with Kendall Bryant (scheduling – March/April 2023)
Lab I for Gypsy and The Bully Door (music) with director Eric Ruffin and music director/composer Matt Miller (July 5-19, 2023)
Lab II for Gypsy & The Bully Door; workshop and public event (October 2023)
Dissertation Title: Transnational Ritual Poetics of Blackness in Performance
Defense: April 2023 at The Graduate Center, CUNY
---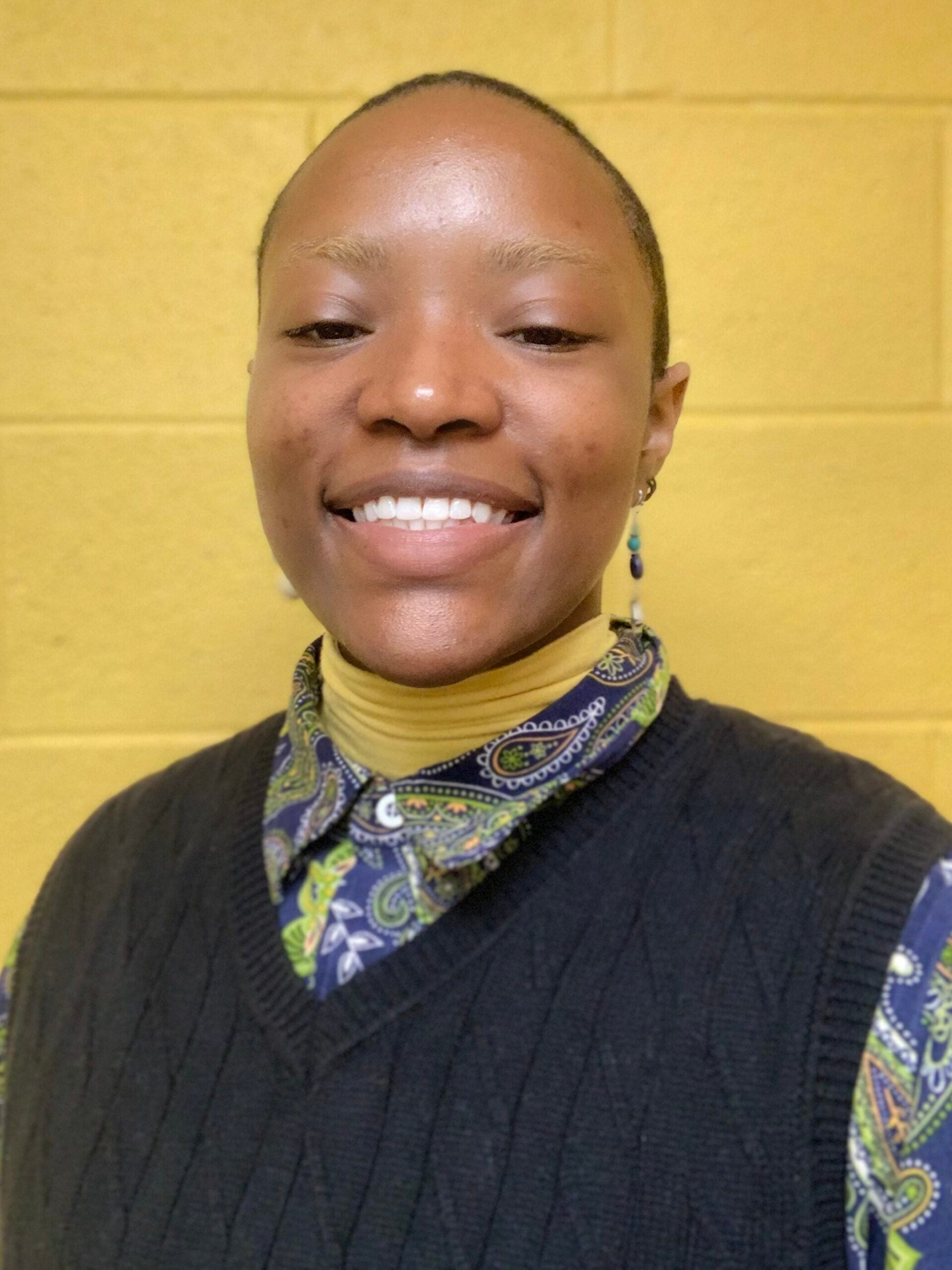 Woodshed Student Community Outreach Fellow
Kendall Bryant
Kendall Bryant is an undergraduate senior at Georgetown University majoring in Business Management with a minor in African-American studies with a passion for art, entertainment, and radical imagination. At their heart, Kendall is a storyteller. With extensive experience in both academic and corporate research settings, they have built the skills and knowledge to use data to tell stories about what consumers want from their entertainment media. Outside of the professional sphere, they have used their talents to produce, write, perform, and release their own musical projects as well as taking on logistical and creative roles for student-run art showcases centered around themes of liberation and joy. They have also used their knack for storytelling and their knowledge of sociological dynamics in an educational capacity as a facilitator, mentor, and leader of Georgetown's Young Leaders In Education About Diversity pre-orientation program. All in all, Kendall is highly interested in using their many different experiences, skills, and passions to make waves and tell stories in new and exciting ways within the entertainment industry.