Robin Lenhardt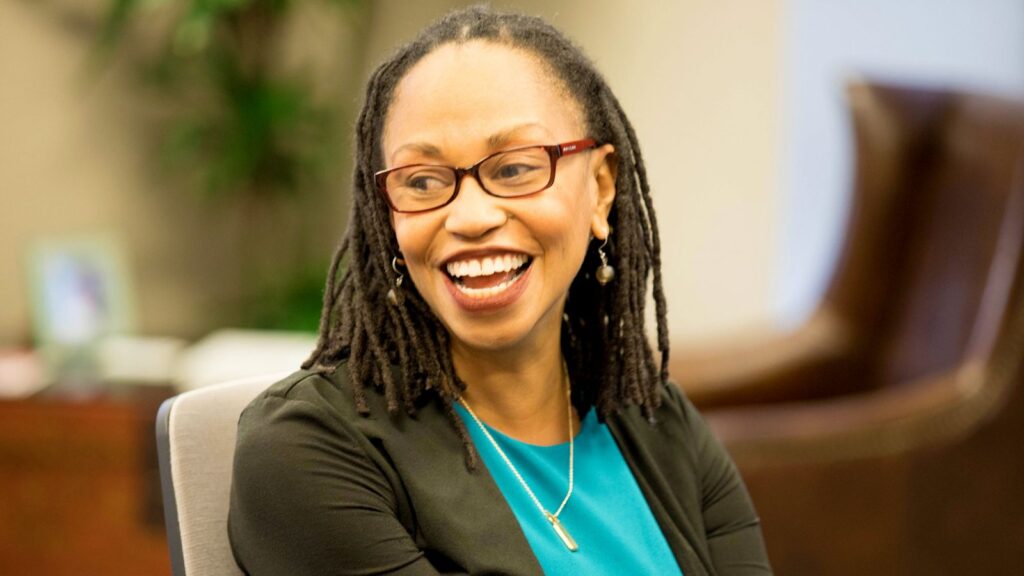 Lenhardt, who joined the university as a law professor this past fall, teaches Constitutional Law II this spring and taught a Race, Law and Inequality Seminar during the fall semester. She served as a law professor and faculty director of the Center on Race, Law and Justice at Fordham Law School before coming to Georgetown.
Lenhardt first came to Georgetown Law 18 years ago to pursue a fellowship for future law professors. The Harvard Law School graduate, also earned an LL.M from Georgetown Law in 2004.
"My research covers issues of belonging, citizenship and inclusion and those spheres focus on questions of race and inequality. I'm also involved in looking at the systems and structures that undermine belonging and success for families of color."
Several months ago, the nation experienced the brutal killings of unarmed Black people – including George Floyd, Breonna Taylor, Ahmaud Arbery and countless others. Additionally, the Federal Reserve released its Survey of Consumer Finances results last year, indicating a racial wealth gap where the typical white family amasses eight times the wealth of the typical Black family and five times the wealth of the typical Latino family.
However, last year also brought the election of the nation's first woman of color to serve as vice president along with what may be the nation's most diverse White House cabinet.
"At this moment in our country, there's a great deal of talk and interest around race and ethnicity," Lenhardt says. "We have the opportunity to marshal in resources in a way that really brings this work to the forefront. I think it can really fortify the kinds of policy interventions that I know many people at Georgetown are equally eager to build out. There have been people doing this kind for work for years at Georgetown, but I think the Racial Justice Institute can be a catalyst for collaborations that are really different from what we've been able to do in the past."